2 years ago I started learning about how to build games. To create my first games I picked up Unity engine then tried to make some simple games to learn game basics, physics, design and more.
Building games with Unity is fun at starting but I wanted something that I don't need to work with Game Editors, instead code everything myself. Also wanted to learn how the game engines actually works in backstage. So I started learning and coding with GL. And created my first WebGL game.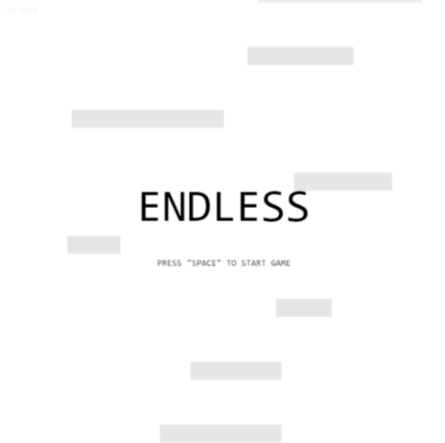 One of my friend asked me to make the game playable on phones. I added touch controller but this is not enough. I need to make the game available on app stores so users could able to download and play it from there.
I did not wanted to use Unity to make this simple mobile game. Because, when building and publishing an Unity game the game will contain lots of stuff that you don't need which is 3D rendering and physics engine and many more advanced stuff that I don't know. That makes app download size bigger.
I researched on Google and found libGDX - a simple java package (game engine) for building games. I tried it and actually loved it. Because it was doing their job very well. Also, it has multi-platform support, so If the game will become popular one day, I could publish it to many platforms as I want. After reading getting started guides and a few blog posts I learned basics of libGDX and started coding.
I built the game and published it to Google Play Store. And waited to be millionaire, lol. A few days later the game get downloaded a few times only by my friends.
I realized that coding is just first stage of the game development. I should market it to get more app installs. But, I did not had any marketing skills.
I asked people on the Facebook for help. And one of them agreed to work together. He created ad campaigns on several ad networks, helped me to redesign branding assets for the game (icon, banners). After our launch the game become #1 of its category for 4-5 days. But that did not drive enough app installs.
And at the end we failed. The game got 0.5K downloads but more than 90% of people uninstalled the game after playing 2-3 times.
Why did We failed?
First of all that type of games are so simple. Which makes its market size larger. Larger market size equals high competition. To survive in high competitive market you need to have big budget to drive more app installs.
Also, people are more willing to uninstall the game after playing 2-3 times because that games are so simple which makes it boring to play.
I discussed the game with experienced game devs which told me that the game has game design problems. Game doesn't have any goals which is most important thing for all games. Even open word, sandboxing games. For example, on minecraft the main goal is killing "Ender dragon". That's why players are spending hours to dig down and find minerals to upgrade their tools.
The other issue was we did not have marketing experience on game industry. We just tried to do our best but it did not worked.
But as a result I did learned lots of stuff from our failure. For example how to know what users wants, how to design a good game, what's the secret behind successful games and so on. I am planning to publish a new game in next a few years (yeah, not days or months, because you need to invest your time to get enough value).
Thanks for reading, have a nice day! 😊